Corn Bag Links
Find Relevant Links And Resources For Several Things Other Than Heating Pads
Entire Order Is Hand-Crafted In Tennessee

---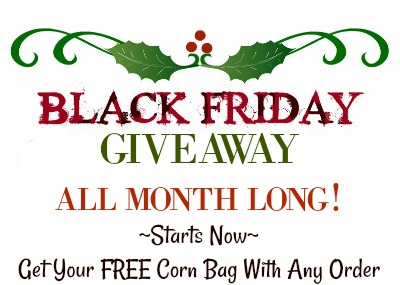 Receive a FREE Corn Bag with your order! Order now - offer ends soon!
All orders will receive a free corn bag (valued at $ 9.99 or more).
---
 Shipped USPS Priority All Over The USA
Information Guide
Help's spread ministry and Jesus' atonement for us on the cross
A message board for soap making, candle making and other crafts
Guide to Nursing and Convalescent Homes
Comprehensive guide to the questions you need to ask for loved ones
Resources and guides on bamboo plants, crafts, and more
Knitting Instructions For Beginners
Easy Knitting Instructions For Beginners of all ages
"Roles as leaders of man kind."
Find Relevant Links And Resources For Several Things Other Than Heating Pads
Order A Corn Bag For The Best Microwavable Heating Pad 

 The Facts   Show The Best Reusable All Natural Microwave Heating Pads Are Made Of 100% Breathable Cotton Fabrics Along With All Natural Triple Cleaned And Microwaved Whole Kernel Corn. 

"Feel The Heat"
"Where Quality Meets Value Everyday"

Toll Free: (800) 668-1495
© Copyright Of Corn Bags Inc.