About Corn Bags
Microwave Corn Bags Are All About Reliability And Fast Performance
Proudly Made in the USA

Hand-Crafted in  Tennessee
---
"Feel the Heat for Pain Relief"
---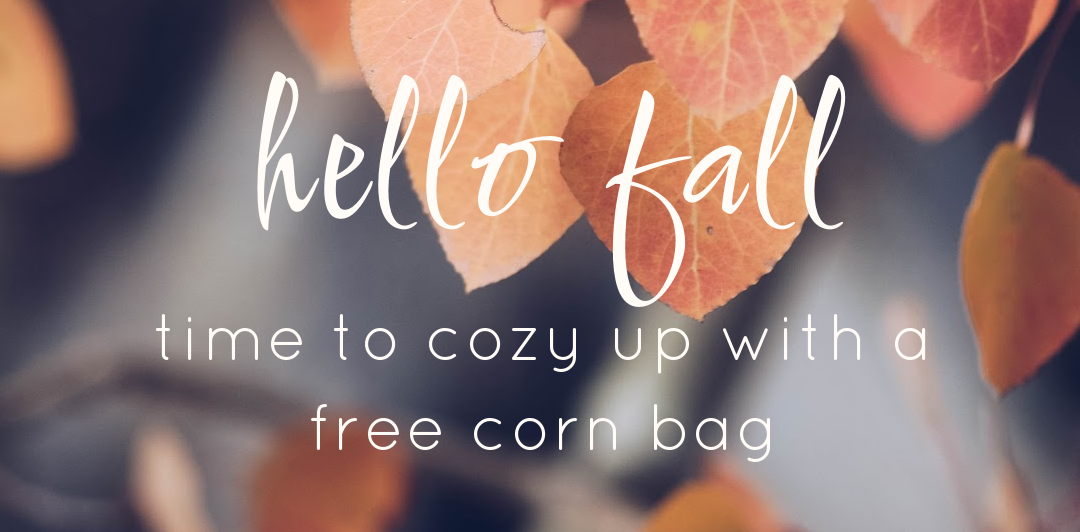 All orders will receive a FREE corn bag ($11.99 value) made from some of our most loved fabrics.  No coupon code needed -- it will automatically be included with your order! 

Happy Fall Y'all!
---
| | |
| --- | --- |
| | Soothing, weighted heat bags are great for pain relief , to relax tired muscles, relieve stress, or warm up those cold feet!  |
---



In Memory of Rickey...

Founder of Corn-Bags.com
Once upon a time there was a kind-hearted man who loved God, loved his family, and had big dreams.  He worked hard and always dreamed of being in business for himself.  He came up with lots of ideas; some good and some not so good.  One day he and his wife bought a microwavable corn bag warmer at a quaint auction house in their hometown in Tennessee.  After using the product themselves, they realized what potential it had to help people with pain relief and....presto! the idea for Corn-Bags was born.  He and his wife made a few corn bag warmers and sold them where they could.  But Rickey had bigger dreams.  He thought "if we could just get the word out to more people about what a wonderful, comforting, pain relieving product this is".  And so he set about building a website in his spare time.  Then came the first sale and one sale grew to 2 and 2 sales grew to 4 and so on and so on.  Rickey's dream had come true.  He was in business for himself and providing a product that was so helpful to so many people.  Before long he hired a couple of employees and then 4 or 5 more (all family members).  
I am Rickey's wife and I wanted you to know about his dream.   My family and I were deeply saddened by his unexpected death in 2016 after we thought he had fought and beat cancer.  This website was built by him and all the information on these pages was written by him.  Most of the pictures and color schemes were chosen by him.   We hope you can benefit from our corn bag warmers and find the information he provided useful.
His family-operated business continues to grow & thrive.  In his memory we will continue to:

"Dream Big,

Work Hard,

& Trust God"  
---
Our first corn bag was made several years ago and was used over and over by each of us and many times one just wasn't enough

Our Tennessee family has made and enjoyed these corn bags for many years, and found they are safe and ideal for fast soothing heat, ice packs,  and can become addictive for all kinds of aches and pains.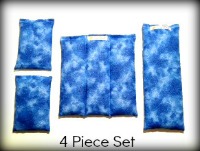 Running a household is all about keeping everything running smoothly while trying to keep everyone happy (not an easy task!)
As our daughters got older it became obvious that this was a necessity every month for easing the pain of their menstrual cramps. Our youngest has used his heat bag many times for relief of pain and soreness associated with sport activities, and of course we older folks need relief for stress, arthritis pain, lower back pain, warming cold feet!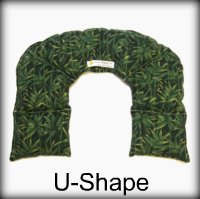 We will always strive to satisfy and continue offering the very best American made microwavable heat bags available.  It is all about our customers!
As avid outdoor enthusiasts we were led to discover other uses
Take one along on your next hunting trip. Not only will it warm you for awhile, but the scent of corn will help neutralize human scent and hopefully attract deer!
A corn bag dish warmer will keep food warm when traveling
 Since they are very portable and convenient to take anywhere you  travel and also make a nice warm and comfortable seat. Consider taking your corn bag to your car or truck on a cold morning.
Made from all natural whole corn, this product has a very soothing and comforting aroma plus we do offer removable covers. We believe you will really appreciate the relaxing warmth it provides for aches, pain, and the stress in your life.
We purchase in large volumes of all natural raw materials and these discounts are passed on to our customers by working hard and producing high quality microwavable heating pads.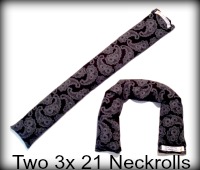 We also have other links about things other than corn bags

Order A Corn Bag For The Best Microwavable Heating Pad 

 The facts show the best reusable all natural microwave heating pads are made of 100% breathable cotton fabrics along with all natural triple cleaned and microwaved whole kernel corn. 

"Feel The Heat For Pain Relief"
---
© Copyright Of Corn Bags Inc.
"Feel the Heat for Pain Relief"