Pocket Warmers
Pocket Microwavable Hand Warmers Are The Best Reusable Heating Pads Money Can Buy
Entire Order Is Hand-Crafted In Tennessee

---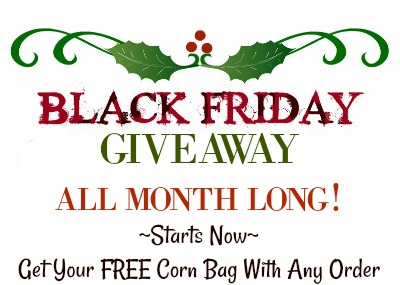 Receive a FREE Corn Bag with your order! Order now - offer ends soon!
All orders will receive a free corn bag (valued at $ 9.99 or more).
---
 Shipped USPS Priority All Over The USA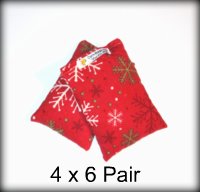 Reusable Hand Warmers
Drop your hot corn bags in your pocket when you get ready to go outside in the winter cold and "feel the heat" of reusable and microwavable hand warmers
Pocket Microwavable Hand Warmers Are The Best Reusable Heating Pads Money Can Buy
Order A Corn Bag For The Best Microwavable Heating Pad 

 The Facts   Show The Best Reusable All Natural Microwave Heating Pads Are Made Of 100% Breathable Cotton Fabrics Along With All Natural Triple Cleaned And Microwaved Whole Kernel Corn. 

"Feel The Heat"
"Where Quality Meets Value Everyday"

Toll Free: (800) 668-1495
© Copyright Of Corn Bags Inc.