Bed Warmers
 Bed Warmers With Heat And Toasty Feet Are Only A Few Clicks Away With A
Microwavable Heating Pad Made Of Corn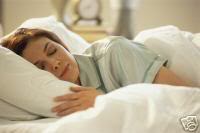 Some Folks Actually Call These Bean Bags.
Every corn bag is microwaved prior to shipment.
---
For a nice warm bed, Order A Corn Bag

Microwave heat bag 2 or 3 minutes according to size and power of microwave and receive 45 minutes or more of soothing heat relief.
Use as needed over and over again!
---
Our Premier Microwavable Heating Pads Made Of Corn Are Sure To Be The Best You Have Ever Used Or Received.
Heat increases blood flow and relaxes the body which enhances healing.
Instead of using an electric blanket, consider the economic and green way of corn heat bags to warm your blankets and feet.
From The All-Natural GUARANTEED PRICE and QUALITY  LEADER of Microwavable Heat Bags.
Custom and larger bags are available.
Pet warmers will warm up your favorite pet's bed.
Warmer Heating Pads Have Dividers For Even Heat Distribution. Bed warmers are microwavable and reusable heating pads for stress, pain relief, and warm feet.
All major credit and debit cards accepted, just use the original address where card was issued.
Toll Free
(800)668-1495