Corn Bags
Microwave Corn Bags Are The Best All Natural Heating Pads
---
---
Reusable Relief For Aches And Pain
---
Microwavable And Freezable
---



* Hot Therapy *

Microwave  For



Neck Aches, Backaches, Migraines, Arthritis, Bursitis, Insomnia, Sinusitis, Earaches, Menstrual Cramps, TMJ, Colic, Muscle Pain, Flu, Fibromyalgia, Stress, Warming Your Car Seat, Coat Pockets, Warm Feet In Bed.
---
* Cold Therapy *

Freeze For
Black Eye, Burns, Bruises, Tendonitis, Heatstroke, Nose Bleeds, Reduce Swelling, Fever, Headaches, Toothaches, Bee Stings, Post Surgery,
Sport Injuries, and Carpal Tunnel Syndrome.
---
Custom Corn Bags
---
Flexible body conforming heat pads

Heat Bags Also Improve Blood Flow For Added Pain Relief & Enhance The Body's Natural Healing Power Over Painful Aches & Stress With No Chemicals Or Electrical Cords
---
Fabric Selections For A Hot Gift That Keeps On Giving
---
Even Heat Distribution Over The Entire Bag Is Very Important To All Our Clients Which Includes Doctors, Hospitals, Spas, Massage Parlors, Patients, And Many Reputable Online Companies 

---
Consumer Safety Reports
Some microwave heat pads are possibly dangerous
There is a danger of fires and explosions from the small wheat grains drying out. Plus it doesn't stay warm as long as corn.
The facts are rice is too small!
Rice can scorch if reheated before it's completely cooled, and develop a slightly rancid odor over time and also scorch if it's heated too long. Being a smaller grain, it doesn't stay warm for as long as whole corn.
Flax seed is 30-40% linseed oil, which can be explosive in the presence of oxygen. Flax bags have been known to explode.
Some electric heating pads are dangerous!

---
Handcrafted corn bags are safer and hold heat longer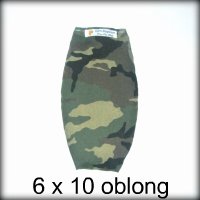 Be aware of the safety, reliability, and performance of rice, buckwheat, flax seed, therabeads, wheat, micro fillers, medibeads, many gels, and many other unknown ingredients used in microwavable heat bags
Scientists have made a statement
| | |
| --- | --- |
| | "Heating pads don't just provide comfort and have a placebo effect they actually deactivate the pain at a molecular level in much the same way as pharmaceutical painkillers." |
The Best All Natural Microwave Heating Pads For A Gift, Aches, Pain, And Stress


Order A Corn Bag Handcrafted In Tennessee
Your Entire Purchase Ships For Only $5.99
---
Use as needed over and over again
---
Toll Free
(800)-668-1495
iPhone Friendly Website
© Copyright Corn-Bags Inc.