Corn Pillows
Corn Pillows Are The Best Reusable And Comfortable Microwavable Heating Pads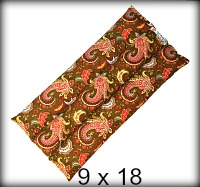 ---
Handcrafted corn pillows are custom designed
---
Each heating pad is filled with triple cleaned, afloxtin tested whole corn, and microwaved prior to shipping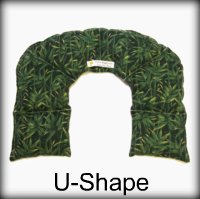 Comparison of microwavable heating pads
Some microwave heat pads are possibly dangerous!
There is a danger of fires and explosions from the small wheat grains drying out. Plus it doesn't stay warm as long as corn.
The facts are rice is too small!
Rice can scorch if reheated before it's completely cooled, and develop a slightly rancid odor over time and also scorch if it's heated too long. Being a smaller grain, it doesn't stay warm for as long as whole corn.
Flax seed is 30-40% linseed oil, which can be explosive in the presence of oxygen. Flax bags have been known to explode.
Corn is a larger grain than rice, wheat, or flax seed, and holds it's heat longer with a desired heavier weight for pain that is moldable around the body
Corn Pillows Are The Best Reusable And Comfortable Microwavable Heating Pads
Corn Bags Are The Best All Natural Microwave Heating Pads
Use As Needed Over And Over Again
Toll Free
(800)-668-1495
iPhone Friendly Website

From The Guaranteed Price Leader
© Copyright Corn-Bags Inc.