Corn Pillows
Corn Pillows Are The Best Reusable And Comfortable Microwavable Heating Pads
Entire Order Is Hand-Crafted In Tennessee

---

LAST DAY TO ORDER TO GET IT IN TIME FOR CHRISTMAS--SUNDAY, DECEMBER 17th 
---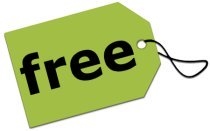 FREE BAG INCLUDED WITH EVERY ORDER!

---
| | |
| --- | --- |
| PLUS--Save 20% on the following select sizes and fabrics while supplies last!   But hurry..... these deals won't last long! | |
Go to order page and add your selections to cart to receive 20% discount!





Choose From These Select Styles:


Blue--6x14 Perfect Pack
Blue--4 Piece Set
Flannel Snowflake--6x14 Perfect Pack
Flannel Snowflake--4 Pc. Set
---
| | |
| --- | --- |
| Great for pain relief, to relax tired muscles, or warm up those cold feet! | |
 Shipped USPS Priority All Over The USA
Microwavable for fast stress and pain relief make this American designed heating pad a real delight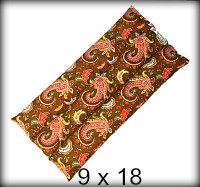 Tennessee Handcrafted corn pillows are custom designed
Each heating pad is filled with triple cleaned, afloxtin tested whole corn, and microwaved prior to shipping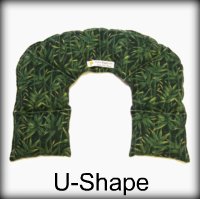 Comparison of microwavable heating pads
Some microwave heat pads are possibly dangerous!
There is a danger of fires and explosions from the small wheat grains drying out. Plus it doesn't stay warm as long as corn.
The facts are rice is too small!
Rice can scorch if reheated before it's completely cooled, and develop a slightly rancid odor over time and also scorch if it's heated too long. Being a smaller grain, it doesn't stay warm for as long as whole corn.
Flax seed is 30-40% linseed oil, which can be explosive in the presence of oxygen. Flax bags have been known to explode.
Corn is a larger grain than rice, wheat, or flax seed, and holds it's heat longer with a desired heavier weight for pain that is moldable around the body
Corn Pillows Are The Best All Natural Reusable Microwavable Heating Pads Avalable
Order A Corn Bag For The Best Microwavable Heating Pad 

 The Facts  Show The Best Reusable All Natural Microwave Heating Pads Are Made Of 100% Breathable Cotton Fabrics Along With All Natural Triple Cleaned And Microwaved Whole Kernel Corn. 

"Feel The Heat"
"Where Quality Meets Value Everyday"

Toll Free: (800) 668-1495
© Copyright Of Corn Bags Inc.